Clear Quartz Sugar Body Polish
Scrub with intention using our Clear Quartz Sugar Polish. Let the crushed quartz gently remove dry and dead skin for a refreshing glow. Scented with black vanilla, frozen pear and lychee. Clear Quartz is cleansing d helps to rid of negative energy letting in pure thoughts, clarity and peace. Crystal infused and enriched with Coconut Milk to help cleanse and hydrate your skin while the Sunflower Seed, Aloe Vera Extract and Vitamin E Oil and Sweet Almond Oil will moisturize leaving you with soft, silky glowing skin.
SHOP NOW
SKIN FOOD OF THE MONTH
The Benefits Of Banana
Bananas are an excellent and increasingly popular choice of ingredient when it comes to skincare and rightfully so. Rich in potassium, magnesium, vitamins and minerals to help moisturise and nurture you skin for a smoother healthier looking complexion. Used in our Banana + Bamboo Face Mask formulated especially for those with dry skin seeking a gentle non irritating micro exdfoliation.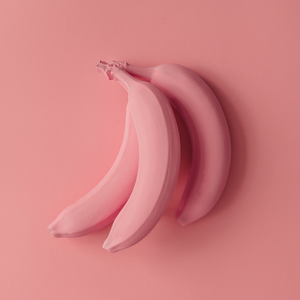 WHAT OUR CUSTOMERS ARE SAYING...
This is my absolute favourite room spray I've found! I usually get the Fruits in the Forest scent and can't decide which I prefer – they're both awesome
The scent of Country Couture is light and fresh, slightly floral, not too sweet… Will definitely get this again for myself & as gifts for others – can't go wrong!

Vita
I am so in love with my products! All of them smell so amazing - I can't emphasise it enough! I'm so excited to use my bath milks. My other goodies I purchased are fantastic, and am loving them all. The packaging was so well-done. I fully recommend to try these products. Daniella is so lovely and accommodating. So glad I stumbled on Blossom Brew! I'll 100% be buying products here again.


Emily
Wow!! I am so impressed with Blossom Brew! The shipping was super fast, it was packaged sustainably and so beautifully. The body oil was exactly what I was after and it smells and feels incredible. Thank you so much for the goodies! I cant wait to make another purchase. Such a beautiful store and products.

Amanda
Lightweight and hydrating, without making your face feel like an oil-slick. Excellent list of ingredients and beautiful packaging.

Ecehan
I purchased a few items from BlossomBrew and I received more samples and extras than my purchases! Thank-you, Daniella, for your super-fast shipping and all the additional goodies. Everything was sustainably packed and carefully placed. My favourite amongst all these high-quality products was the handwritten note, which I genuinely appreciate. Currently using the yoghurt and pineapple mask as I write this, which feels amazing.

Ecehan
My home smells like a field of roses, it's just stunning!! If you love the smell of roses, this is for you. I wish this was in stock so I could purchase more! The smell really does linger a lot longer than I had expected.

Michelle
LOVE this room perfume. I received it in a wellness box in December as a Christmas present, and I've now never looked back. Swear by this stuff. I use it in my en-suite and in main house bathroom and lounge. Whenever I have guests over they always comment on how great my house smells. Buying three more so I don't have to keep moving it around the house and can have one for each room! LOVE!

Emma
I love the fresh smell of this room perfume. My husband really likes it too. I spray it up near the fan and the air of the fan pushes it through my whole room and leaves our room smelling fresh, clean and like fruit heaven!

Melanie
My skin usually reacts badly to most products and so I don't treat it to masks very often but as I'm getting older I'm learning to look after my skin a bit better. I received the coconut and rose mask in a retreat yourself box, I was a little hesitant to use it at first but decided to give it a go. mixing it up was a little difficult as some of the ingredients seem to have stayed together in little rocks and needed some encouragement to break up. once that was done though, the smell…… I had to stop myself from wanting to eat it, this mask smells so beautiful and once it was on, well it was much less intrusive because it smelt so good. once it was all washed off my skin felt so rich and soft, my skin honestly felt rejuvenated. the following day 1 deep blemish came out, so the clay obviously had the right drawing effects, but I had no bad reactions and my skin for me did look noticeably…brighter, is the only way I could describe it. Thank you for creating this beautiful product!x

Imogen